Our work – we love what we do!
We pride ourselves on being very versatile! Here are just some of the jobs we've completed.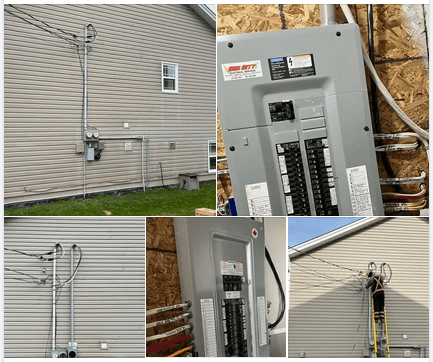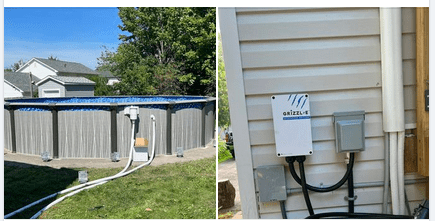 3 hours start to finish! I wish they would build all duplexes with 200 amps now that we have much bigger things in our homes , like hot tubs and car chargers!

This customer bought his rechargeable car and quickly found out his electrical service wasn't big enough so this is an added cost!

If you're buying an EV, let's check your service first!

What a great day! We kicked some serious butt today! Another pool hooked up and ready to enjoy as well as a new car charger.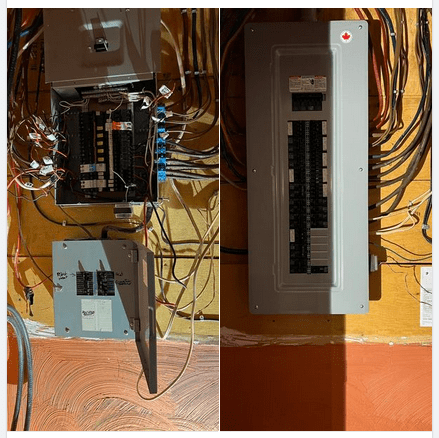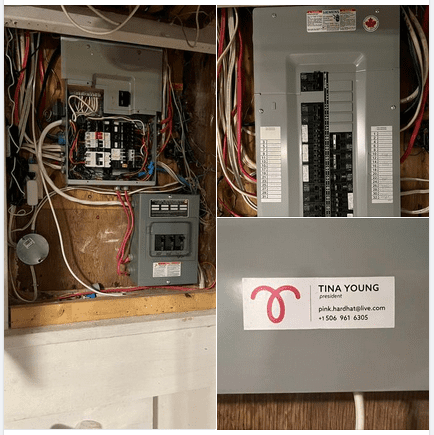 A 100 amp panel upgrade this morning for an old friend and her parents. Got some stickers made for inside and I'll put one at each job so customers can have a quick reference to my number.

From old to new. This customer had the panel upgraded so they can have mini splits installed .

If you know the size of mini splits I can include the breakers for them , like I did with this one.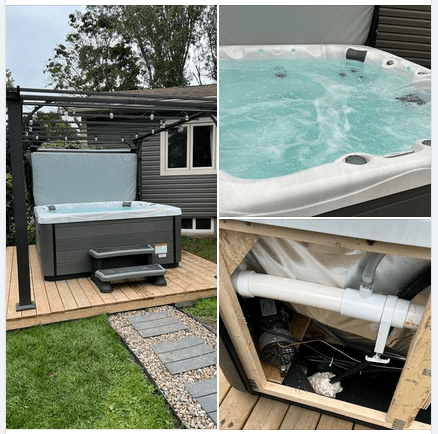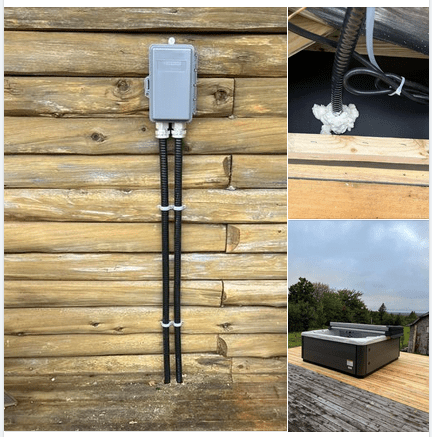 Keeping it clean and wires hidden as well.

I'd personally shut off a hot tub at the disconnect during heavy rain. A GFI is pretty delicate and once they are done there's no resetting them. Buying just the GFI breaker is as much as the whole GFI disconnect and they are not cheap! So just keep an eye on the weather.

I always try and hide the wire as best as I can. On a log home, I couldn't do PVC to hide the wires to the disconnect but nothing around the tub gives this one a flawless look.

If you are getting a hot tub, I will do a site visit to measure wire length and make a plan of attack before the tub arrives!

The more info you have for me makes the estimates easier!